Children of Evelyn and Norman Carr
Boyd Family

Click here to see a list of people & pages on this web site.

Parents:
Evelyn (Mason) Carr and Norman Carr
Children:
Cyril
Born 28.9.1945 from a previous relationship.
Norman Harry
Born 27.4.1950 in UK - immigrated to Aus with family 1955
See photos below.
Click here to see a photo of Norman at the wedding of Bill & Marilyn Hughes
Gary
Twin - Born in Hornsby, NSW Australia - 1962
Wayne
Twin - Born in Hornsby, NSW Australia - 1962
Robyn
Born in Hornsby, NSW Australia -
Michelle
Born in Hornsby, NSW Australia -
Immigration: In 1955, Evelyn, Norman, Cyril and young Norman departed England 13th May 1955 on the ship GEORGIC under the Assisted Passengers Migrant Scheme

Below: 1955 Cyril Carr, Billy Hughes, Irene Boyd, Evelyn Carr (Mum's sister) , Norman Carr, son, (in front), Connie Thornton (friend married to Alf), Gladys Boyd & Mum (Evelyn's sister), Gladys Boyd.
Evelyn's other sister, Maisie, had immigrated in May, 1952, and was also living in Bradfield Park Hostel.
Our family went to pick up the Carr family when they arrived in Sydney from UK.
They stayed at Bradfield Park Hostel with us for several years.
Evelyn and her husband, Norman, had 4 more children.
Twins, Gary & Wayne, daughters, Robyn & Michelle (Shelley)

Below: Wayne Carr, Bill Boyd, Gary Carr - Hornsby NSW Australia (1965 or 1966)

Below: Mum - Gladys (Mason) Boyd , Evelyn (Mason) Carr, twins Wayne & Gary Carr
7 Laurel Close, Hornsby NSW Australia - 1962

Below: Cyril (left) and Norman Carr. Photo taken at Normanhurst about 1960.
Click on the photo to see an enlargement.
Below: Robyn (Carr) Taylor in 2012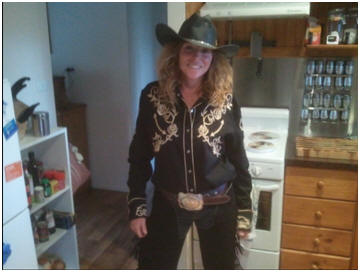 Below: Gary Carr with sons, Nich and Jake (2011)